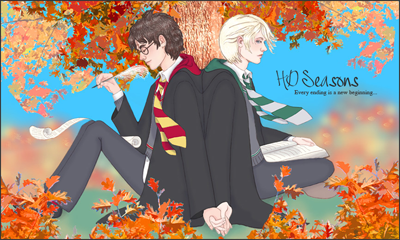 Banner art by

naadi

hd_seasons
Is a community dedicated to celebrating Harry and Draco all year round. Our focus will always be on the current season and/or holiday.
It's time to return to Hogwarts! Come help us kick off the new school year by leaving a prompt or reccing your favorite autumn-themed art and fic. Any season-appropriate art or fic you have, old or new, is also welcome here.
We will be hosting fun events prior to all major holidays, so watch the comm for more details to come.