dripping_cherry
Wow, what a week it's been. I left home feeling happier than I have in a long time, and returned a miserable wreck. Traveling with my family, especially my mother, is very difficult. LDWS was just the straw that broke the camel's back. Looking back now, I think I overreacted big time. Never in my wildest dreams did I expect to win it, but I hoped to make it at least through the first three rounds. I was part of a very talented group, and if any of the remaining participants were to make as big a deal out of being eliminated as I did, I would think they're crazy--because they're all BRILLIANT. So I'm pretty much over that, even though I would have loved to play a bit longer.
Anyway, for anyone who is interested: I bring pictures! Now, I got a new camera and lens JUST before I left and never got a chance to learn to use them, so these aren't great.
We took a few detours along the way. My mom and grandma wanted to stop in North Carolina to hunt for rubies. This was taken at a waterfall along the way. You can't really see me, but I'm behind the waterfall, in a brown tea-shirt that says Fitch.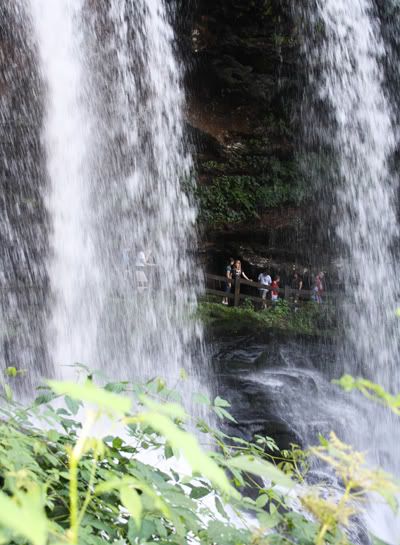 This was the view from the balcony of my room in Florida.
These were our neighbors.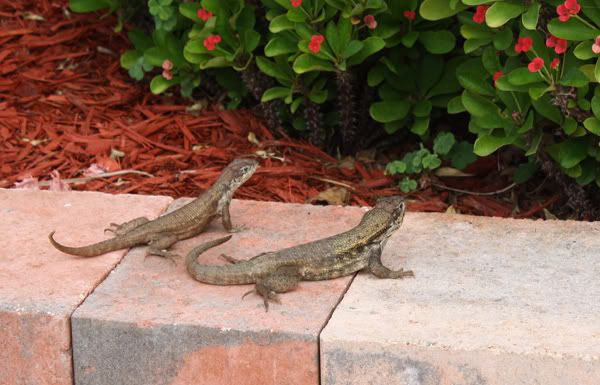 We visited Jungle Island on Wednesday. This might just be the cutest thing I've ever seen. He was just sitting there with his wing around her as they preened themselves and each other.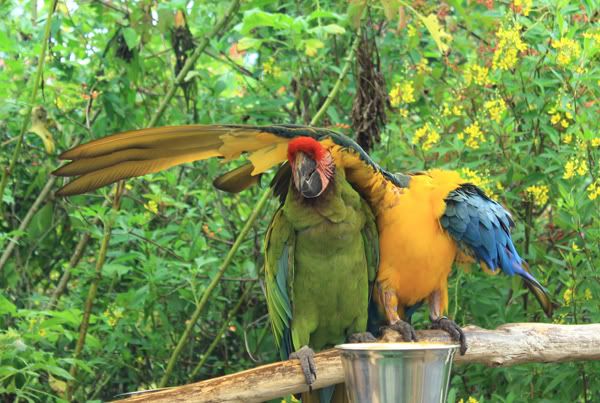 I also scored a lunch date there...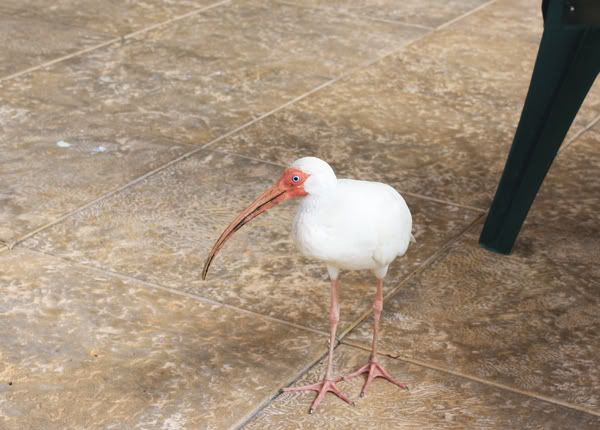 ... and actually took a decent shot of something.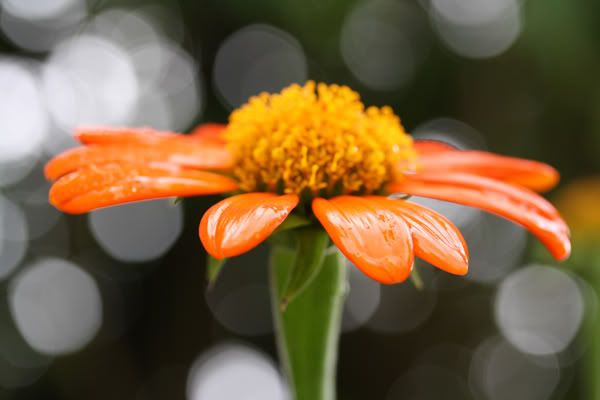 Now I'm back home with these guys. Draco is on the left; Coco on the right.